Brushing of Metal Strips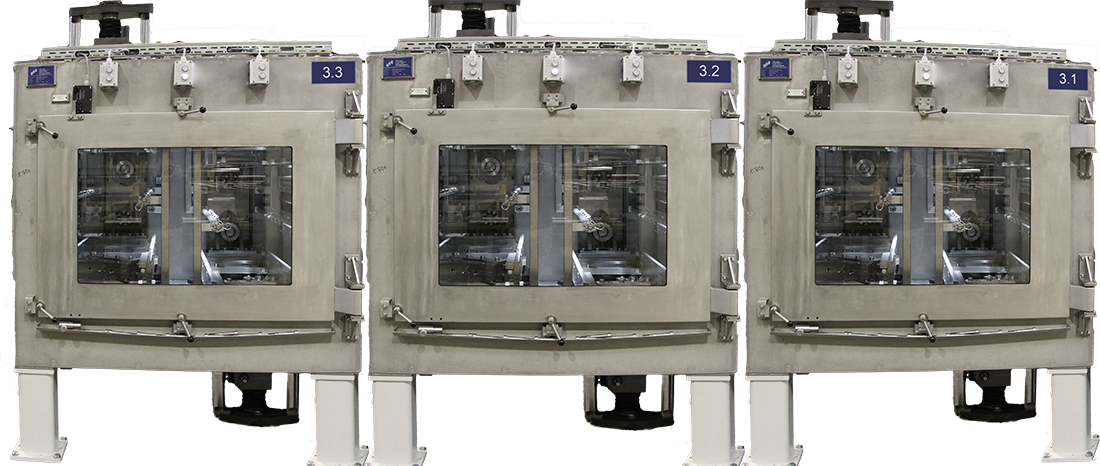 Vibration Strength of the Construction
Even minor vibrations can be recognized on fast moving strip. Therefore, WSP machines are optimized by FEM Analysis, their housings are filled with a damping compound (trademarked by WSP patent),
Since the deflection of the brush shaft increases with the cube of the bearings distance, a low bearing distance is essential. The shafts of our brushing machines are as short as possible. For this reason, the bearings of our heavy machines are installed in the machine housing.
Positioning
The WSP Finish Brushes are positioned by servo drives. The positioning accuracy is in the range of a few hundredths of a millimeter. The brushes are retracted by servo drives for strip stitch passage. This is advantageous, because the tolerances are added with so-called "combined solutions" (e.g. hydraulical retraction and positioning by servo drive).
Control
Generally, the WSP machines can be operated in two modes:
Position control
Current control
Maintainability
The interior of all WSP machines is illuminated and has large glass doors. Thus, it is always possible to inspect the process. In case of strip standstill, the condition of the brushes can be checked within secondes - by opening the door -
All brushes can be exchanged quickly (max. 10 minutes per brush)